Dear Future Interns and Friends of the Academy,
---
Welcome to the American Academy of Medicine and Surgery (AAMS), a unique community of young aspiring physicians and surgeons. The Academy is a place of learning, a place of mentorship, and a place where you can succeed in high stakes surgical techniques as a high school, undergraduate, or medical student. As part of the Academy, you can conquer skills you might have never thought possible this early in your medical journey.
We offer a number of programs and fellowships to allow young passionate students to develop fine motor skills with hands-on cardiothoracic, laparoscopic, plastic, and trauma surgical training. Most of our students start with the Basic – Intermediate Cardiothoracic Surgical Skills Summer Internship at UCLA, a one of a kind opportunity to gain exposure to techniques and concepts that make up the foundation of cardiothoracic surgery. After their first summer, interns can apply to the Advanced Cardiothoracic Surgical Skills Conference (ACSSC) hosted in Maui, where you will be utilizing your fine motor skills and perform complex congenital procedures used to repair cardiac defects, such as VSD, Tetralogy of Fallot and Lateral Tunnel Fontan procedure. Upon completion of these programs, students can apply to our highly selective fellowships in order to further bolster their training.
For the first time, we will be an offering a unique Trauma, Acute and Critical Care Surgery Internship that aims to provide knowledge, skills, and American Heart Association (AHA) Certifications that are routinely taught at the medical school and residency levels as mandatory requirements; these skills will be of use as you continue through your medical careers.

Aside from these hands-on opportunities, the Academy is also a place of mentorship, guidance, and connection. With numerous alumni and mentors in institutions ranging from Harvard, Stanford, Columbia to the University of Toronto, and University College of London. Many interns have also found valuable connections to world-renown faculty resulting in research experiences and potential publications.

Apply now to be part of this invaluable community, guaranteed to propel you further in your medical journey.
Sincerely,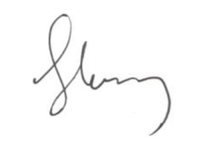 Paul Chang, Senior Scientist
Founder and Director, AAMS
Founder and Director of Cardiothoracic Surgical Skills & Education Center
Founder and Director Cardiothoracic Surgical Skills Summer Internship
Consultant to Stanford Clinical Summer Internship
Consultant to Stanford Clinical Anatomy Summer Internship
Stanford School of Medicine