My favorite parts of the program were being able to converse freely with the surgeons and experiencing what it means to fully understand and solve a medical case in its entirety.

From the beach to the wet lab, Maui was one of the greatest ways to advance my medical knowledge. I learned a lot from surgeons and my teaching assistants that managed to instill confidence in me even through the most difficult of procedures. The program was able to find the correct balance of work and play to make sure that learning was both a pleasure and a priority.
Engaging
and
life changing.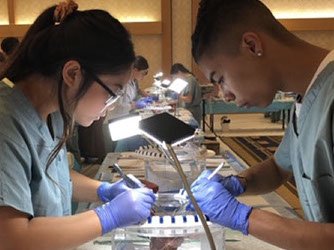 My time at the AAMS Cardiothoracic Program was enriched with education of the heart from the most prestigious educators and influencers of the country benefiting my time there considering my future.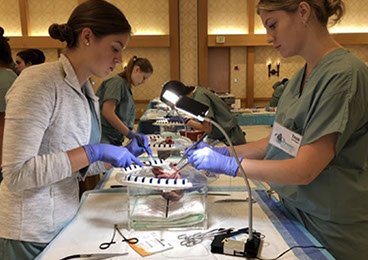 I go to school in Beijing, and this is an experience I would never be able to get there. From learning one procedure per week in the basic program to doing several procedures per day in the Maui advanced program, the practical skills I learned are something I couldn't ask for elsewhere.
I will be forever grateful for my AAMS experience! I learned so much about medicine, surgery and myself. This program soldified my passion in medicine and made me even more excited to pursue my academic and career goals.